This store requires javascript to be enabled for some features to work correctly.
Events
Community is important to us! From Fundraisers and Game Nights to Delicious Drinks & Food Deals
Monday: 4:00PM - 8:00PM
Community Fundraisers (contact us to support your program)
Corbin's Q is proud to support our local schools, first responders, sports teams and non-profit organizations! Over the past 5 years we've raised over $25k for these organizations using our fundraiser events.
Tuesday: 4:00PM - 8:00PM
Taco Tuesday
That's right! We know your mouth is watering. 2 Tacos and a Margarita or Corb-Chata for $10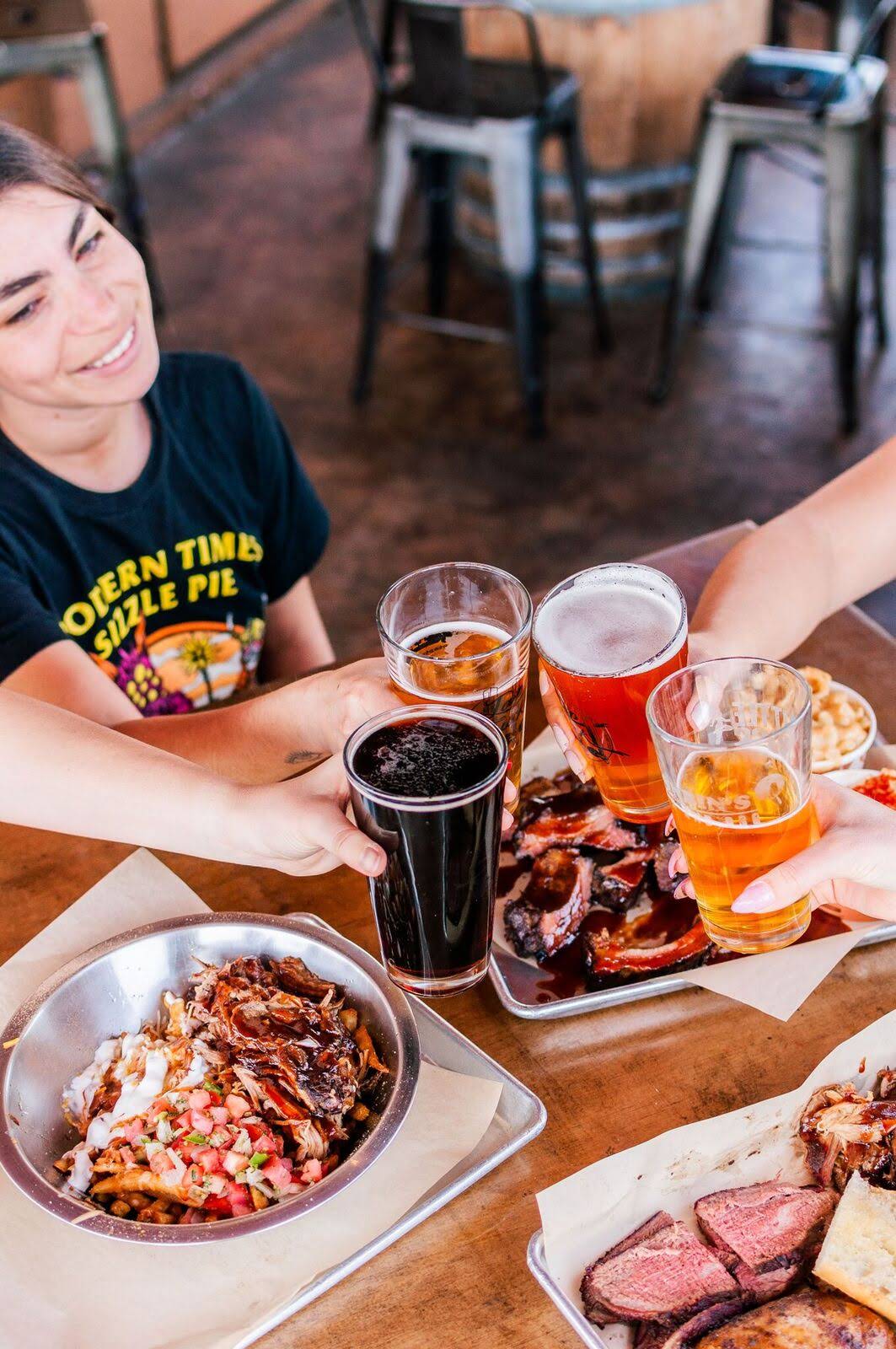 Wednesday: 11:00AM - 7:00PM
Pint Night & Beef Ribs
12 Delicious COLD BEERS on tap for only $4 a pint after 6pm every Wednesday! $4 Wine Wednesday too! Get your signature Tap Truck USA pint glass for only $2 if you're really feeling WILD!
Saturday: 11:00AM - 8:00PM
Beef Ribs Saturday Special!
Happy Hour
$2 off bar bites. $1 off draft beers. $5 pint beer of the month. Tag us on Instagram / Facebook / Tik Tok for $1 off
Mule Monday - Mexi Mule, Mezacal Mule, Kentucky Mule, Pom Pom Mule - $5
Taco Tuesday - 2 tacos and Margarita or Corb-Chata - $10
Pint Night Wednesday - 12 tasty cold Beers on tap - $4
Thirsty Thursday - Bring student I.D. for 20% off bar drink
Flight Night Friday - 3 Beer tasters on a paddle with one well shot - $10
Pitcher Day Saturday / Sunday - $2 off Lite Beer Pitcher